How to Host a Perfect Wedding on a Budget
Every couple dreams of a perfect wedding, a day that encapsulates their love story and remains memorable for years to come. However, weddings can be expensive, and not everyone has an unlimited budget. But, with some creativity and smart choices, you can have a dream wedding without breaking the bank. Here's how: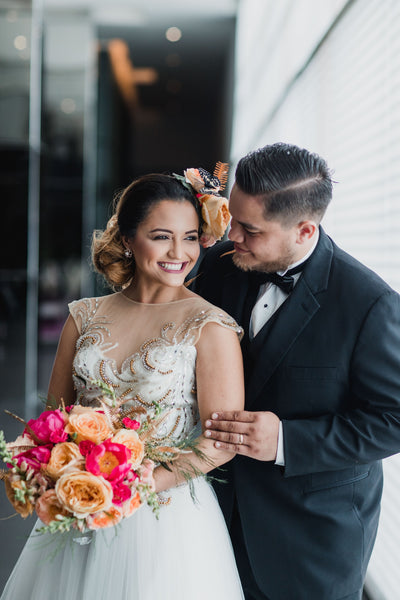 Prioritize Your Spending: List down the essential elements of your wedding. Allocate a significant portion of your budget to these elements and be willing to compromise on the rest. For instance, if music is crucial for you, splurge on a great band but save on decorations.

Choose an Off-Peak Date: Wedding costs can vary depending on the season. Opting for an off-peak date can significantly reduce venue costs. Moreover, weekday weddings can be more affordable than weekend ones.

DIY Where Possible: From invitations to decor, there are numerous aspects of a wedding that you can DIY. Not only does this save money, but it also adds a personal touch to your big day.

Limit the Guest List: While it's tempting to invite everyone you know, a smaller guest list can save you a lot on catering and venue costs. Invite close friends and family, making the event more intimate and personal.

Opt for Digital Invitations: In today's digital age, e-invites are becoming increasingly popular. They are cost-effective and environmentally friendly. Websites like 'Paperless Post' offer beautiful digital invitation options.

Consider Alternative Venues: Instead of traditional wedding venues, think outside the box. Parks, beaches, or even a family member's backyard can be transformed into a dream wedding location with the right decor.

Embrace Artificial Flowers: Fresh flowers can be expensive, especially if they're out of season. Rinlong Flowers offers a stunning range of lifelike artificial flowers that can elevate your wedding decor without the hefty price tag. From bouquets to centerpieces, their collection ensures your wedding looks vibrant throughout the event.

Hire a Local Band or DJ: Instead of going for big names, hire local talent. Often, they're just as good and come at a fraction of the cost.

Opt for a Buffet: Instead of a plated dinner, consider a buffet. It offers variety and can be more cost-effective. You can also consider a potluck-style meal if you have a smaller guest list.

Borrow or Rent: Instead of buying, consider borrowing or renting items like decor, accessories, or even your wedding dress. Many brides wear their dress once, so renting can be a smart choice.

Limit Professional Services: While professionals offer unmatched quality, they can be expensive. Consider hiring a professional photographer for the ceremony but setting up a DIY photo booth for the reception.

Digitalize Memories: Instead of a traditional photo album, opt for a digital version. It's more accessible, shareable, and cost-effective.

Seek Help: Don't hesitate to ask friends and family for help. Whether it's baking the wedding cake, doing makeup, or setting up the venue, every bit of help can save costs.

Shop Sales: For items like wedding attire, accessories, and even decor, shop during sales. End-of-season sales, Black Friday deals, and clearance sales can offer quality products at a fraction of the price.

Be Flexible: The more flexible you are with your choices, the easier it will be to stick to a budget. Whether it's the wedding date, venue, or even the dress, being open to alternatives can lead to unexpected savings.
In conclusion, a dream wedding doesn't necessarily mean an extravagant one. With careful planning, creativity, and smart choices like opting for Rinlong's artificial wedding flowers, you can have a beautiful wedding that doesn't strain your finances. Remember, at the end of the day, it's the memories and the union of two souls that matter the most. Celebrate love, not extravagance.
---